What else can I do?
Enrichment at AccRoss College
Enrichment opportunities provide our learners with the skills and experience to enhance their personal development and employability skills, to ensure that all learners are able to realise their full potential and achieve positive progression to further study or employment.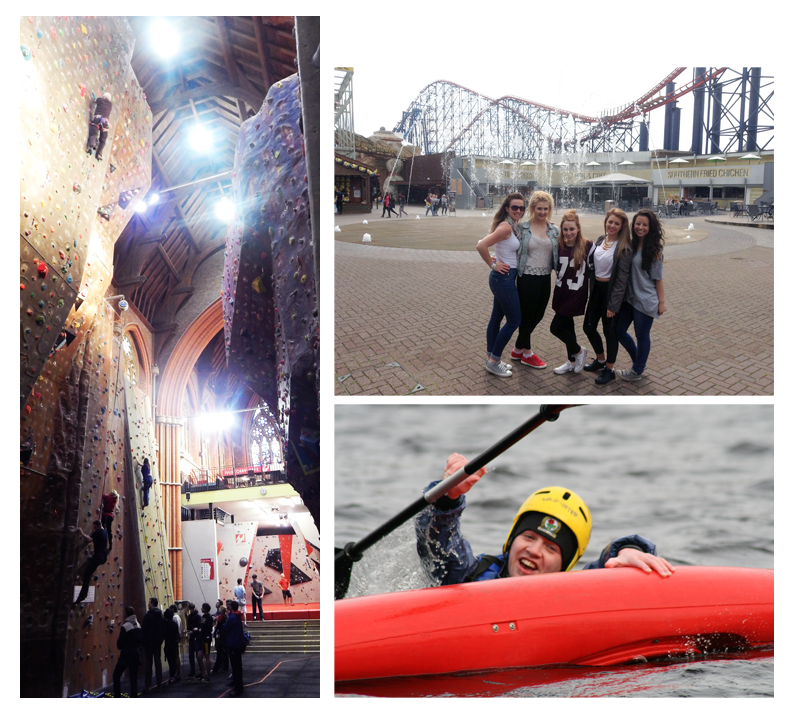 Students take part in both course enrichment and cross-college enrichment activities such as:
Driving Theory Test and Road Safety Workshops
Heart Start – Basic lifesaving skills
Interview preparation and Job Club
Trips to universities
Work place visits and guest speakers from industry
Army Development Days
Theme park trips
Theatre and shopping trips
Volunteering opportunities
A range of sporting activities and the College gym
College, Local and National Competitions
Health promotion and access to health services
Themed and celebration events throughout the year.
The Student Hub is a space for recreational and social use with access to:
Table football
Computer games (Wii)
Table games
Music channels (Sky TV)
Student Council and Ambassadors
The Student Council gives you many opportunities to influence the College, represent the student body, bring new ideas and influence college decision making. Student representatives meet regularly with the Enrichment Team to make sure that you get your views across.
Student Ambassadors volunteer across a range of activities supporting College events with some having specific roles around health, sport, publicity and equality & diversity. All Student Ambassadors receive recognition, rewards and records of their achievement to support their CVs and personal statements.
All students get the opportunity to become a member of the NUS (National Union of Students) and College Student Union, including an NUS Extra Card (national student discount card).
Duke of Edinburgh Award
Did you know you could work towards and achieve a Duke of Edinburgh (DofE) Award here at AccRoss College?
Growing numbers of employers are recognising DofE and we can help you work towards your Bronze, Silver or Gold Award.
Visit www.dofe.org for more information on the Duke of Edinburgh's Award and contact the Enrichment Team on 01254 354 183 at the College for details on what we have in store!